BodyGuard Safety Solutions Blog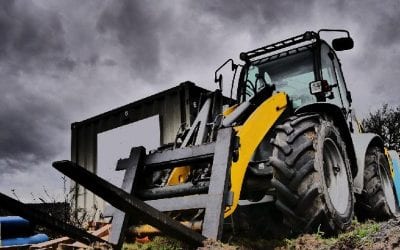 Forklift accidents are a major contributor to workplace injuries and unfortunately, they occur all the time. According to SafeWork NSW, 1360 workers were injured in forklift accidents between July 2012 and July 2014. Just two weeks ago, two men were taken to...
read more
WANT A FREE CONSULTATION?
BodyGuard i-Tag Proximity Warning System
Dirt clouds, smoke and dust. Heavy industrial vehicles. Blind spots. Pedestrian employees everywhere. Mix them together and the potential for costly onsite accidents are sky high.
The BodyGuard i-Tag is a pedestrian Proximity Warning system designed to help stop your vehicle operators and pedestrian staff from colliding into each other, even when visibility is poor. It will help you manage risk, promote safety at work and protect your people.
Our Clients
These are some of the companies that use the Bodyguard i-Tag for safety at work.
Our Testimonials
"We are happy with the BodyGuard i-Tag system fitted to our forklifts and telehandler loaders. "
Balco Australia, WA, Australia
"The System is extremely user friendly to install and very easy to use."
William Day Group, Ontario, Canada
"The BodyGuard i-Tag system is now being used in multiple sites in SA, QLD and WA to help lower risk between forklifts and personnel on the ground. "
BHP, Olympic Dam, SA Australia
"We are very happy with the performance of the system in general."
Super Retail Group, Forrestfield, WA, Australia
"We found the BodyGuard i-Tag system to be more user-friendly and comfortable to wear when performing duties out in the yard. "
MMA Offshore (Toll Mermaid), Freemantle, WA, Australia
"The BodyGuard i-Tag System is being used on our container ports for protecting loader Spotter being struck by the loader. "
J. Ray McDermott, Dubai, United Arab Emirates