saves
pedestrian workers lives
BodyGuard portable pedestrian warning system
Safety at Your Fingertips: Keep Pedestrian Workers Safe on Site with BodyGuard's Quick Fit portable System
Prevent collisions and protect your work site
Stay Safe Anywhere: Protect Your Pedestrian Staff with BodyGuard's Portable Battery-Powered Unit in Seconds
The system is made of three components which interact with each other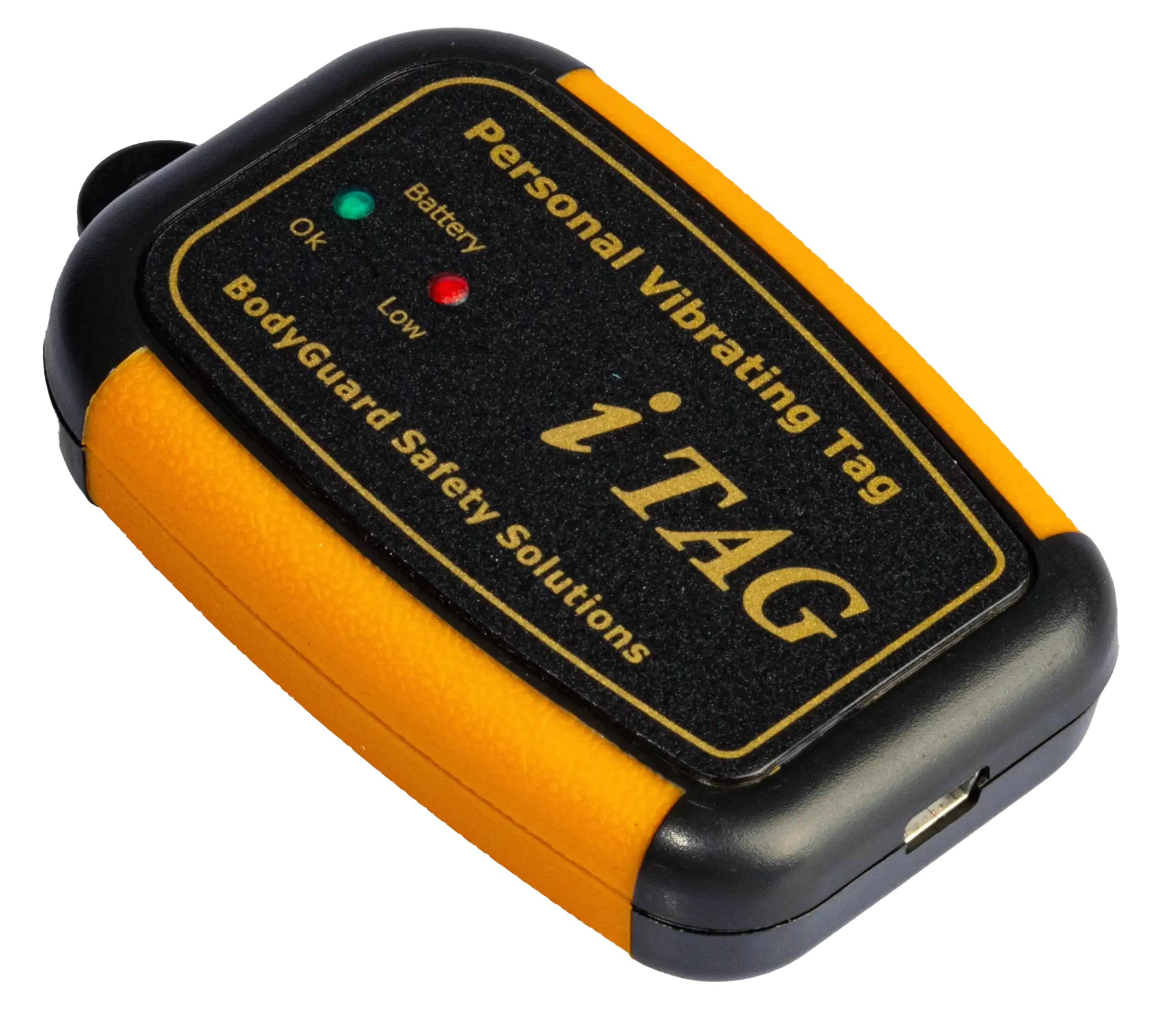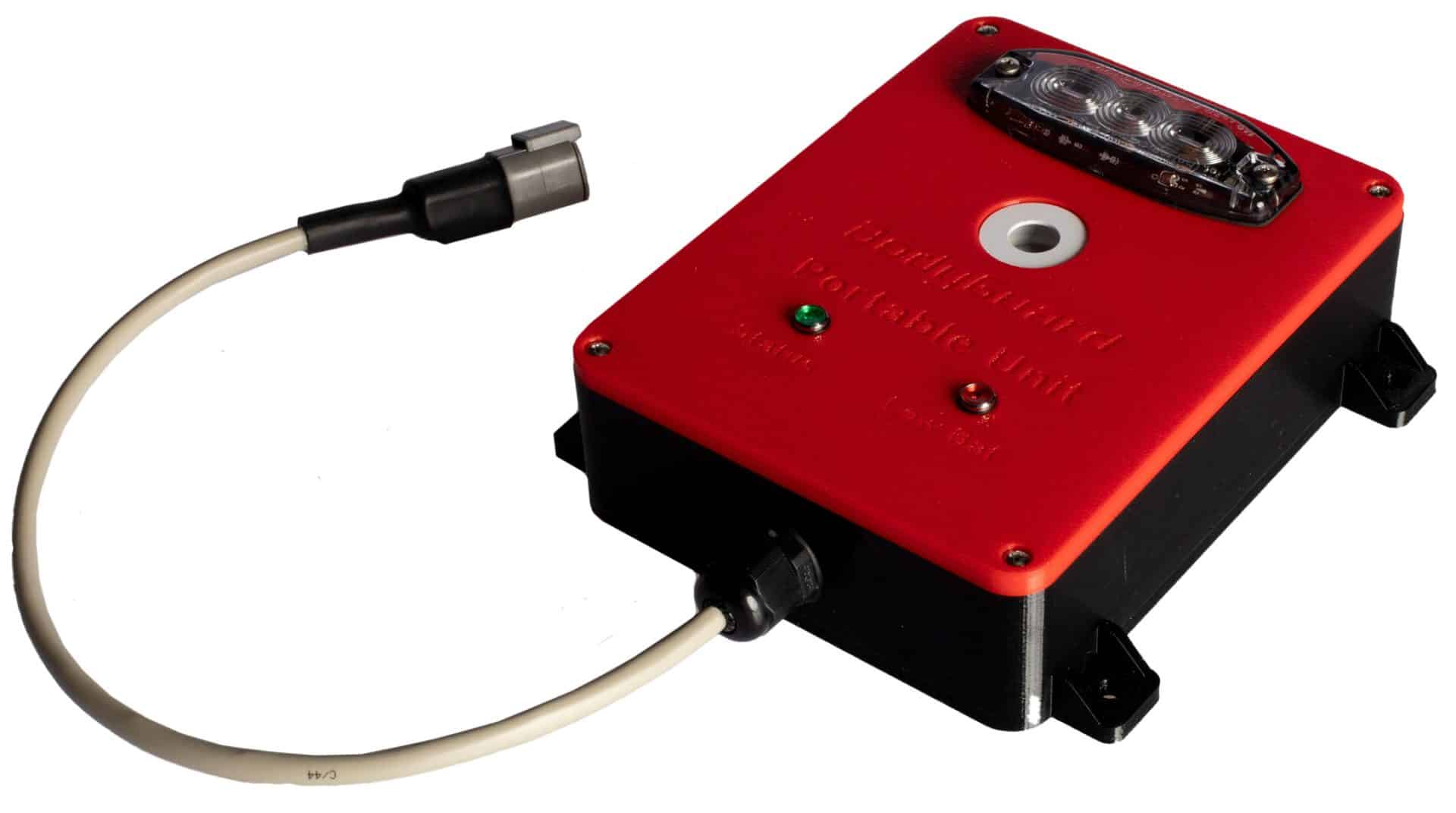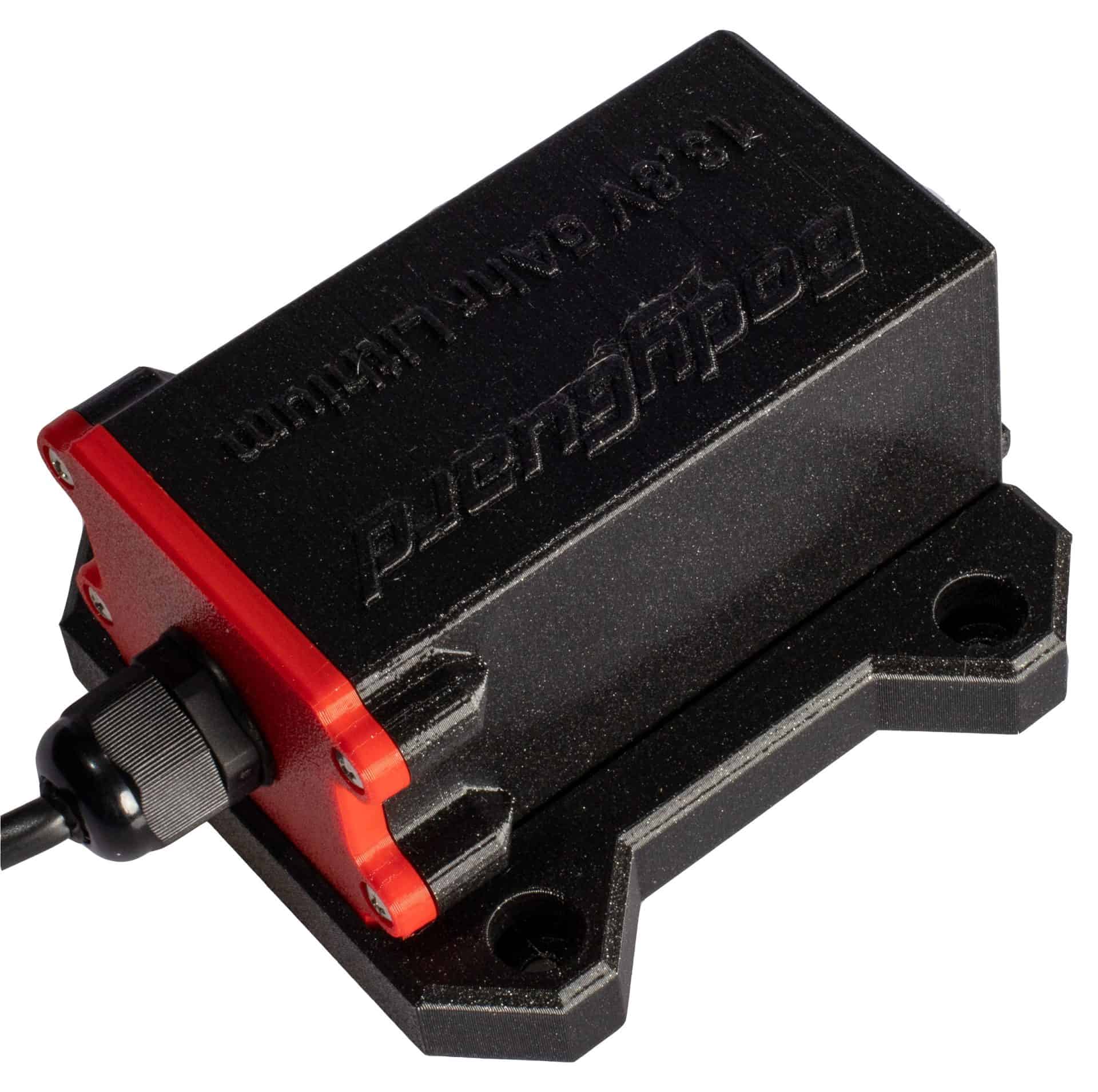 The safety zone is adjustable, with a range from 1.5m to 9m maximum, making it customisable to suit different worksites.
Portable quick-fit protection
The BodyGuard portable unit is a highly effective safety tool that offers a standalone pedestrian safety warning directly to pedestrians wearing the tag, as well as vibration alerts for added safety. The unit can be quickly attached to a vehicle and is battery- powered, providing a temporary safety solution on worksites.
When a person wearing the BodyGuard tag enters the safety zone, the portable unit detects their presence and activates the alarm, warning both the pedestrian and the vehicle operator of the potential hazard. The safety zone is adjustable, with a range from 1.5m to 9m maximum, making it customisable to suit different worksites.
The BodyGuard system comes with a removable battery pack, which can be swapped for a fully charged unit to ensure uninterrupted safety coverage. This makes it easy to maintain and ensures that the safety system is always available when needed.
The portable unit is designed to work seamlessly with BodyGuard's wearable tags, which are worn by pedestrians on the worksite. These tags receive safety warnings from the portable unit and provide additional safety alerts through vibration. This combination of safety features ensures that pedestrians are always aware of potential hazards and can take steps to avoid accidents.
Investing in the BodyGuard portable unit can help you protect your pedestrian workers and prevent accidents. With its battery-powered design, standalone safety warning system, adjustable safety zone, vibration alerts, and removable battery pack, it is an ideal safety solution for any worksite where temporary protection is needed.
The three components will give your large vehicle drivers a chance to halt operation before hurting or even killing someone onsite.
They'll also help your business avoid:
Vehicle and plant repairs
Equipment and personnel downtime
Workplace accident investigations
Increased insurance premiums
Why choose BodyGuard portable warning system
Features:
Provides temporary protection for pedestrians on worksites
No need to install on a vehicle; attaches quickly and easily
Fits in seconds with easy and quick setup
Detects tags through solid objects
Robust and durable design
Proven technology
Benefits:
Improves safety on worksites by providing an extra layer of protection for pedestrians
Saves time and money by eliminating the need for permanent installation on vehicles
Reduces downtime with quick and easy setup, allowing for seamless integration into daily operations
Provides added safety by detecting tags through solid objects, ensuring that pedestrians are always protected
Offers reliable performance in tough worksite conditions, reducing the risk of equipment failure
Utilises proven technology to provide effective and efficient safety coverage for pedestrians
Purchase or rent. Technical support is FREE.
Discover the perfect solution for your needs with our "Try Before You Buy" short-term rental option, exclusively available to our Australian customers. This unique opportunity allows you to experience the convenience and efficiency of our cutting-edge system at your site, ensuring it aligns with your specific requirements.
During the trial period, you can thoroughly evaluate the system's performance before deciding on a purchase. Take advantage of this exclusive chance to explore the benefits of our innovative solution. Get in touch with us today to learn more and start your trial!
These are some of the companies that use the Bodyguard i-Tag for safety at work.