We are happy with the BodyGuard i-Tag system fitted to our forklifts and telehandler loaders. These improve safety in our production environment by alerting drivers when people get too close. We have received many comments from visitors and visiting businesses requesting we pass on your details.
Day Group has developed a notable reputation for its safety record, Protecting the people side of our resources. The BodyGuard i-Tag system is being used in an Open cut mining application for protecting ground crew working in close proximity to front-end loaders picking steel from ore piles, helping the loader operator have more awareness of the pedestrian moving around on the pad.
The System is extremely user friendly to install and very easy to use, we will definitely look forward to more products from Orbit and love dealing with their staff!
BHP Billiton is focused on identifying and implementing new ways of improving productivity, safety, environmental impact and being first to embrace new technologies to lead our industry globally.
The BodyGuard i-Tag system is now being used in multiple sites in SA, QLD and WA to help lower risk between forklifts and personnel on the ground. We are happy to see that all the BHP assets in Australia will be using the system
We have installed the BodyGuard i-Tag proximity alert system on 14 of our forklifts and our ride on order picker units in our Perth-Based distribution centre. We also issue the i-tags to contractors or visitors who require to work in our distribution centre. The results so far have been very positive with at least 5m detection in most directions. This works very nicely with our companies 5 metre exclusion rule. I must say though - we are very happy with the performance of the system in general. Suited our needs almost perfectly. I don't have an issue with you passing our details on to prospective clients. Happy to recommend the system.
We found the BodyGuard i-Tag system to be more user-friendly and comfortable to wear when performing duties out in the yard. The lightweight nature and ease of use of the tag device was well received.  The silent tags were not regarded as effective as they did not reinforce the expected behaviour of the wearer.  The online monitoring functionality provides a basis for management to review / modify individual behaviours or assess procedures and processes and make operational changes to reduce the risk. Our HSEQ Coordinator and Supply Base Officer tested the range or the tags at various locations around the forklift – works at all angles at different ranges depending on where the receiving device is located. The system was easy to setup and install on forklift.
The BodyGuard i-Tag System is being used on our container ports for protecting loader Spotter being struck by the loader. I am forwarding information on the Bodyguard system to other regional operations in our worldwide organization, the i-tag system is far superior product and therefore easier to promote.
Louis Dreyfus Company takes a serious approach to safety, we found the Orbit Communication system extremely effective on our loaders that are working in a relatively confined area at our cotton warehouse, where forklift and pedestrian activity is high and at a fast pace. We feel it works for us and it gives the driver some peace of mind that the risk of injuring someone is far less than without the orbit system. Thanks Dave for your effort and efforts in helping us introducing this system on a wider scale within LDC organization.
WANT A FREE CONSULTATION?
WANT A FREE CONSULTATION?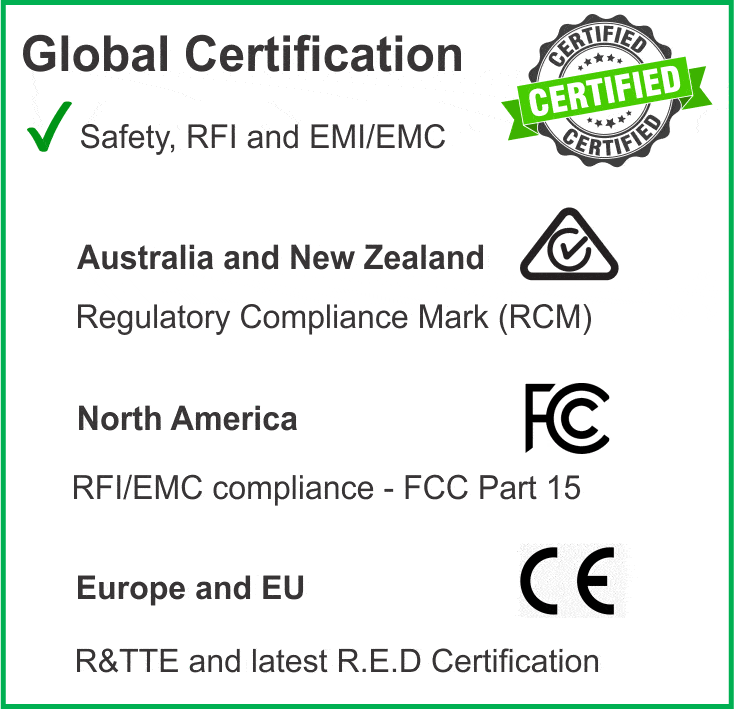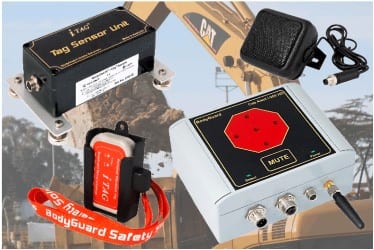 BodyGuard i-Tag Proximity Warning System
Dirt clouds, smoke and dust. Heavy industrial vehicles. Blind spots. Pedestrian employees everywhere. Mix them together and the potential for costly onsite accidents are sky high.
The BodyGuard i-Tag is a pedestrian Proximity Warning system designed to help stop your vehicle operators and pedestrian staff from colliding into each other, even when visibility is poor. It will help you manage risk, promote safety at work and protect your people.
These are some of the companies that use the Bodyguard i-Tag for safety at work.