A loading dock is typically occupied by vehicles, heavy mobile machinery and pedestrians.
This immediately presents potential safety hazards such as poor visibility or lack of space, plus human factors such as lapses in attention/ judgement or staff ignoring safety protocols. As a result, safe loading/ unloading and storage of goods has to be the #1 priority.
Introducing safety initiatives or additional safety training can help lower the risks, but still the danger is a real one.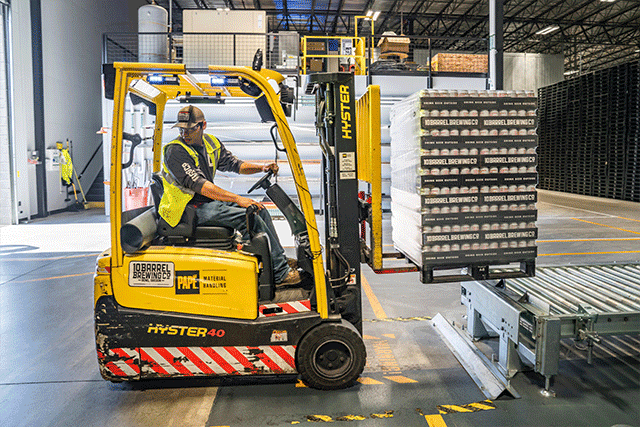 The most common safety hazards on Australian loading docks are:
Forklift related incidents (collisions, tipping etc.)
Are these risks you can afford?
Load-shifting equipment (powered mobile plant like trucks, forklifts, ride-on pallet movers, pallet jacks, trolleys etc.) present pedestrian safety risks such as:
Collisions with pedestrians and/ or loads falling onto them.
Rollovers and the equipment moving unexpectedly, posing a crushing risk.
Vehicles being unable to stop/ change direction quickly.
Reduced visibility when loading/ reversing.
You can consider the space/ layout of your workplace and put physical barriers in place to separate pedestrians and vehicles, and include control measures to reduce risk such as:
Clearly defining and positioning 'customer pick-up' parking areas so they can be accessed without crossing driveways or loading dock vehicle paths.
Clearly marking pedestrian walkways or using temporary physical barriers to separate pedestrians from roadways and powered mobile plant operating areas where pedestrians and vehicles often interact based on speed limits, stopping distances and efficient workflow.
Defining areas where powered mobile plant is used as 'pedestrian exclusion zones' and excluding powered mobile plant from pedestrian walkways and work areas.
Using line markings and marker posts in docking areas to indicate distances from the dock
Initiatives such as painted line markings and verbal/ written notices to stay a certain distance clear of vehicles are only effective so long as your staff and site visitors abide by these directions.
Regardless of your industry, there are also legal obligations to uphold worker safety. As it stands, approximately 25% of all warehouse related injuries/ fatalities occur on loading docks, with hundreds of "near misses" in addition to this every year. Forklift accidents cost employers an average of $48,000 per single work-related injury and $1,390,000 per fatality.
With these daily risks ever present, could your loading dock use a
BodyGuard

?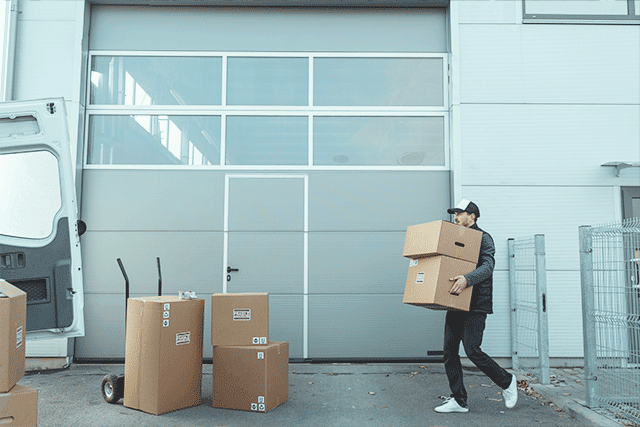 Balco Australia, WA, Australia
"We are happy with the BodyGuard i-Tag system fitted to our forklifts and telehandler loaders."
Balco Australia, WA, Australia
BHP, Olympic Dam, SA, Australia
"The BodyGuard i-Tag system is now being used in multiple sites in SA, QLD and WA to help lower risk between forklifts and personnel on the ground."
BHP, Olympic Dam, SA Australia
William Day Group, Ontario, Canada
"The System is extremely user friendly to install and very easy to use."
William Day Group, Ontario, Canada
Super Retail Group, Forrestfield, WA, Australia
"We are very happy with the performance of the system in general."
Super Retail Group, Forrestfield, WA, Australia
MMA Offshore (Toll Mermaid), Fremantle, WA, Australia
"We found the BodyGuard i-Tag system to be more user-friendly and comfortable to wear when performing duties out in the yard."
MMA Offshore (Toll Mermaid), Fremantle, WA, Australia
J. Ray McDermott, Dubai, United Arab Emirates
"The BodyGuard i-Tag System is being used on our container ports for protecting loader Spotter being struck by the loader."
J. Ray McDermott, Dubai, United Arab Emirates