Increase your warehouse and workshop safety today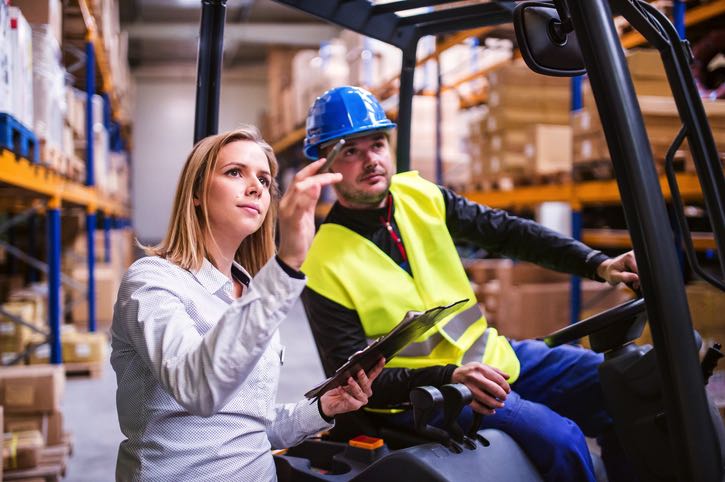 Even after you've implemented a ton of on-site safety measures, your workers can still get into or create accidents. They're only human. They're vulnerable to fatigue and absent-mindedness. And in turn, they can become non-compliant with your safety policies.
The BodyGuard i-Tag Pedestrian Warning System was designed to counter the natural vulnerabilities of your workers to reduce the risk of injury or death on your worksite.
It enforces people plant separation to stop collision related accidents and increase your warehouse or workshop safety.
How it works to bolster warehouse and workshop safety
Our system is made of a variety of components. They work together to reduce the risk of collision in your warehouse or workshop.
A personal tag – worn by pedestrians
A 360-degree safety sensor unit – attached to the vehicle
A cab alert unit – which speaks to the driver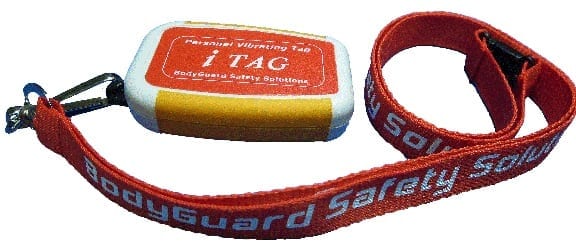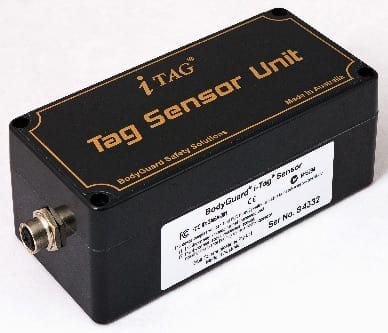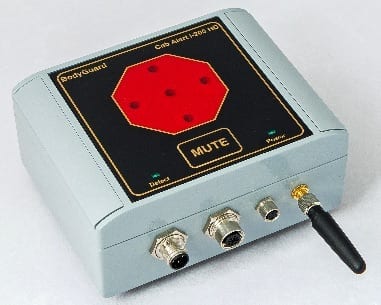 When someone wearing a personal tag enters a safety sensor alert zone, the cab alert unit warns the mobile plant operator. The operator is told they're about to hit someone in a LOUD human voice.
The driver then gets a chance to hit the brakes and avoid causing a terrible accident.
Whether you're using our system in a single sensor or dual sensor configuration the system can help you —
Separate your mobile plant from people
In any given warehouse or workshop, there could be hundreds or even thousands of PCBUs working closely together. They all have competing priorities and different ways of working.
Sometimes, bollards, fences, boom gates, guardrails or even shiny tape stuck to the floor isn't enough to keep an accident from happening.
The BodyGuard Pedestrian Warning System can keep vehicle operators and pedestrians with contradictory objectives from colliding into each other.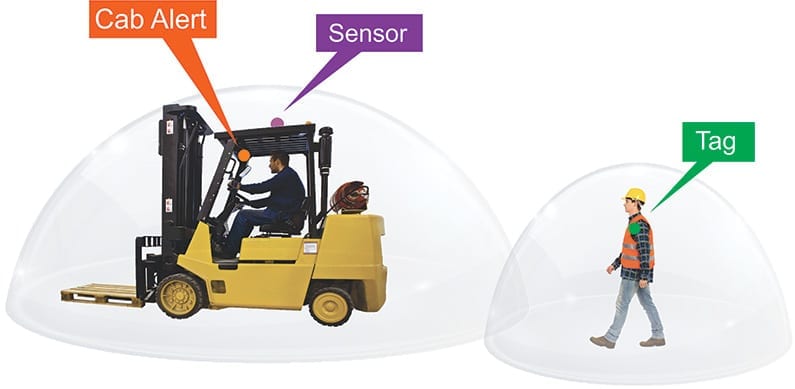 Manage your traffic management plan
Your vehicle operators are prone to making mistakes, even if they're well trained to watch out for pedestrians or follow speed limits.
Our system gives your driver that last second chance to hit the brakes, if they're about to collide into someone.
Help pedestrians and plant operators see each other better
With a 360-degree safety exclusion zone that runs up to 9 metres, vehicle drivers are warned every time they get too close to a pedestrian.
The warnings can help vehicle drivers and pedestrian workers understand minimum safe distances better.
In turn, the system can help them overcome complacency challenges.
Purchase or rent. You get technical support for FREE.
If you're interested in making your workshop or warehouse safer, our system is ideal.
If you have any uncertainties rent it from us first. We're happy for you to try before you buy.
If you feel sure about the BodyGuard i-Tag, as BHP Billiton, Boral, Chevron, Rio Tinto, Cleanaway and many others already do, you can buy it outright.
You get FREE technical support, whether you rent or purchase.
With our system warehouse and workshop safety is increased
With the single sensor or dual sensor BodyGuard i-Tag Pedestrian Warning System, you can make your warehouse or workshop safer.
You can avoid:
Vehicle and plant repairs
Equipment and personnel downtime
Workplace accident investigations
Increased insurance premiums
Most importantly, you can prevent the accidents that result in the injury or death of your workers.
If you would like more information about our Pedestrian Warning System, we'd love to tell you more.
WANT A FREE CONSULTATION?
WANT A FREE CONSULTATION?
Our Clients
These are some of the companies that use the Bodyguard i-Tag for safety at work.
"We are happy with the BodyGuard i-Tag system fitted to our forklifts and telehandler loaders. "
Balco Australia, WA, Australia
"The System is extremely user friendly to install and very easy to use."
William Day Group, Ontario, Canada
"The BodyGuard i-Tag system is now being used in multiple sites in SA, QLD and WA to help lower risk between forklifts and personnel on the ground. "
BHP, Olympic Dam, SA Australia
"We are very happy with the performance of the system in general."
Super Retail Group, Forrestfield, WA, Australia
"We found the BodyGuard i-Tag system to be more user-friendly and comfortable to wear when performing duties out in the yard. "
MMA Offshore (Toll Mermaid), Freemantle, WA, Australia
"The BodyGuard i-Tag System is being used on our container ports for protecting loader Spotter being struck by the loader. "
J. Ray McDermott, Dubai, United Arab Emirates